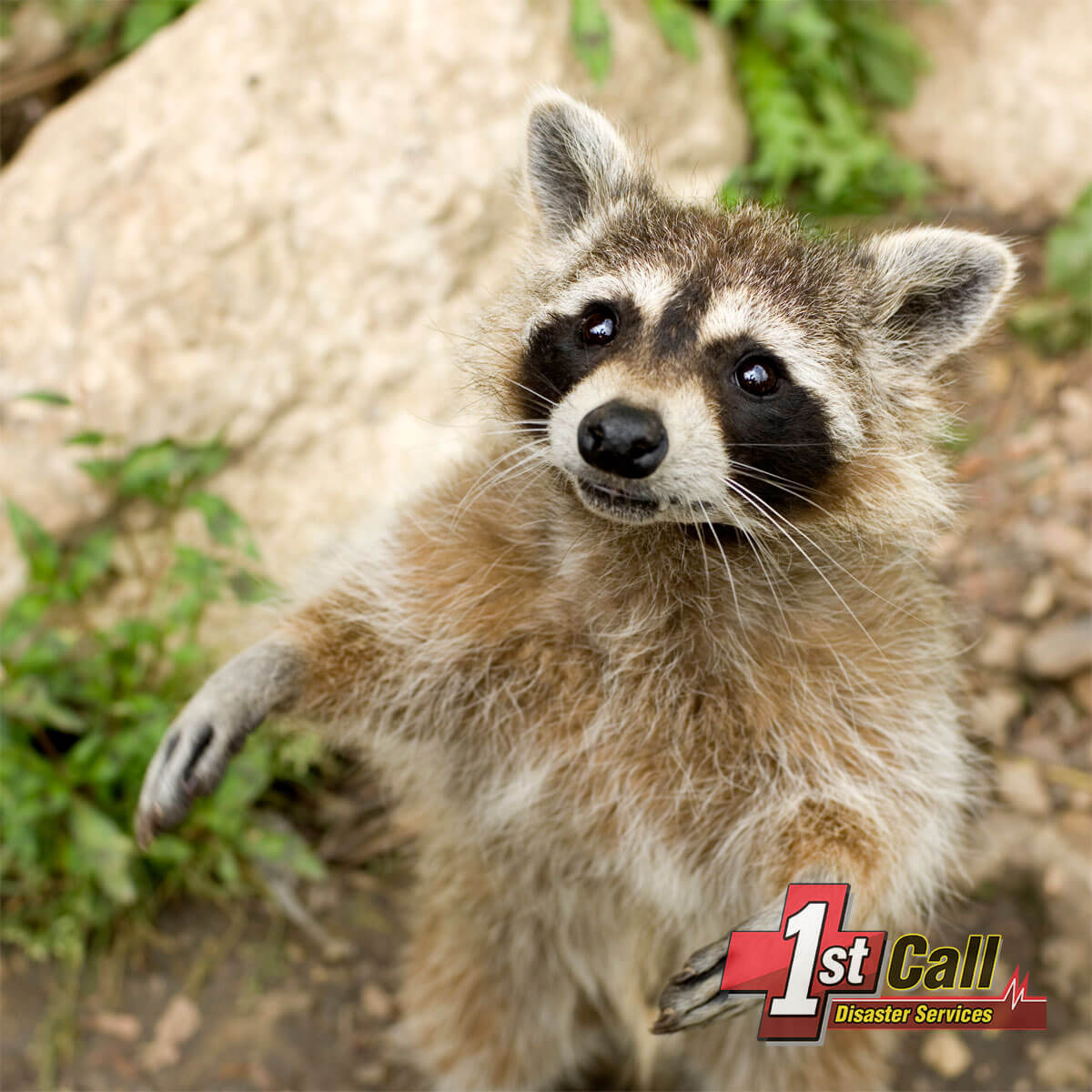 We provide animal damage cleanup in Villa Hills, KY.
For immediate assistance or to schedule an appointment call 866-785-2038.
Our proven cleaning techniques and professional staff make 1st Call Disaster Services your first and best choice for specialty cleaning services. Call the 1st Call Disaster Services office in Northern Kentucky (serving Northern Kentucky, Cincinnati & Eastern Indiana), to put your loss behind you as quickly as possible.
Our services include:
Remove the Raccoons
Find the Openings
Remove the Droppings and Urine (Replacement of insulation is highly probable)
Replace the Damaged Areas (Ceilings, Structural Members, etc.)
Property damage emergencies are always unpredictable and require a fast, dependable response. In addition to our exceptional service in response to water, mold, fire and smoke damage emergencies, 1st Call Disaster Services offers specialty services for a wide range of property damage situations.